Desert Theater Cactus Nursery is your full service landscaping specialist. Let the team at Desert Theater help you strategically and mindfully place an array of cacti, succulents, and euphorbia in your space to create an area that appeals to both your sensible and exotic senses. Desert Theater cactus nursery has a total of 15 acres of growing ground with everything from 4" pots to 30" box specimen plant material. Specimens include agaves, barrel cactus, aloes, echeverias, columnar cactus and a large array of cacti, succulents and euphorbia. Contrary to some beliefs, cacti, euphorbia, and succulents can bloom and flower with large leaves to enhance your landscape. Desert Theater Nursery invites you to come see for yourself, the beauty these dramatic plants can offer. Come meet with our specialists to discuss your needs and your specific landscape.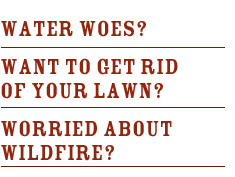 Desert Theater Nursery can
help you with all your needs.
Desert Theater Nursery
9655 Kiwi Meadow Lane
Escondido, CA 92026

Brandon Bullard
Owner
ph. 760.594.2330
Hours: By Appointment Only
Please Call First