Desert Theater Nursery is owned and operated by Brandon Bullard. Brandon has been recognized as the leader in his industry for more than 20 years. He has lead thousands of local and out of state transportation, installation and design projects and is known as "The Cactus Guy" when people need the job done right. Desert Theater Cactus Nursery has an unparalleled amount of experience when it comes to growing cactus, caring for cactus, transporting cactus, and installing cactus. Brandon and his team of professionals have had numerous articles written about them in top San Diego magazine and newspaper publications such as Sunset Magazine and the Union Tribune where he was congratulated for his exceptional work on numerous local San Diego county landscapes. Desert Theater has also been an active participant in the San Diego Home and Garden Show including the Garden Masters where Desert Theater has won countless awards for dramatic design and exceptional plant materials.

Desert Theater Nursery's main location is nestled in the Hidden Meadow Mountains in Escondido, California. Our Cactus Nursery was founded more than 25 years ago By Jay Jackson and is a temporary home to thousands of mature euphorbia, cacti and succulents ready for transportation and installation anywhere in California, Arizona, Texas and Nevada. Dessert Theater Nursery has over 15 acres of nature's most beautiful plants known to the deserts of the world that are drought resistant, money saving and fire retardant for your landscaping needs. Our team of cactus nursery leaders have a combined 92 years of exceptional horticulture, landscaping design, transportation and installation for your home or business. There is no job too big or too small for the team at Desert Theater Cactus Nursery.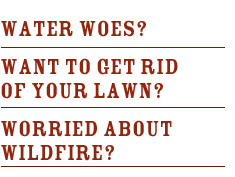 Desert Theater Nursery can
help you with all your needs.
Desert Theater Nursery
9655 Kiwi Meadow Lane
Escondido, CA 92026

Brandon Bullard
Owner
ph. 760.594.2330
Hours: By Appointment Only
Please Call First